The Breeze - Issue #15
My climate and racial equity journey, resources for racial equity in tech, fun fungi video
The Breeze is a free weekly email about climate tech investing.
---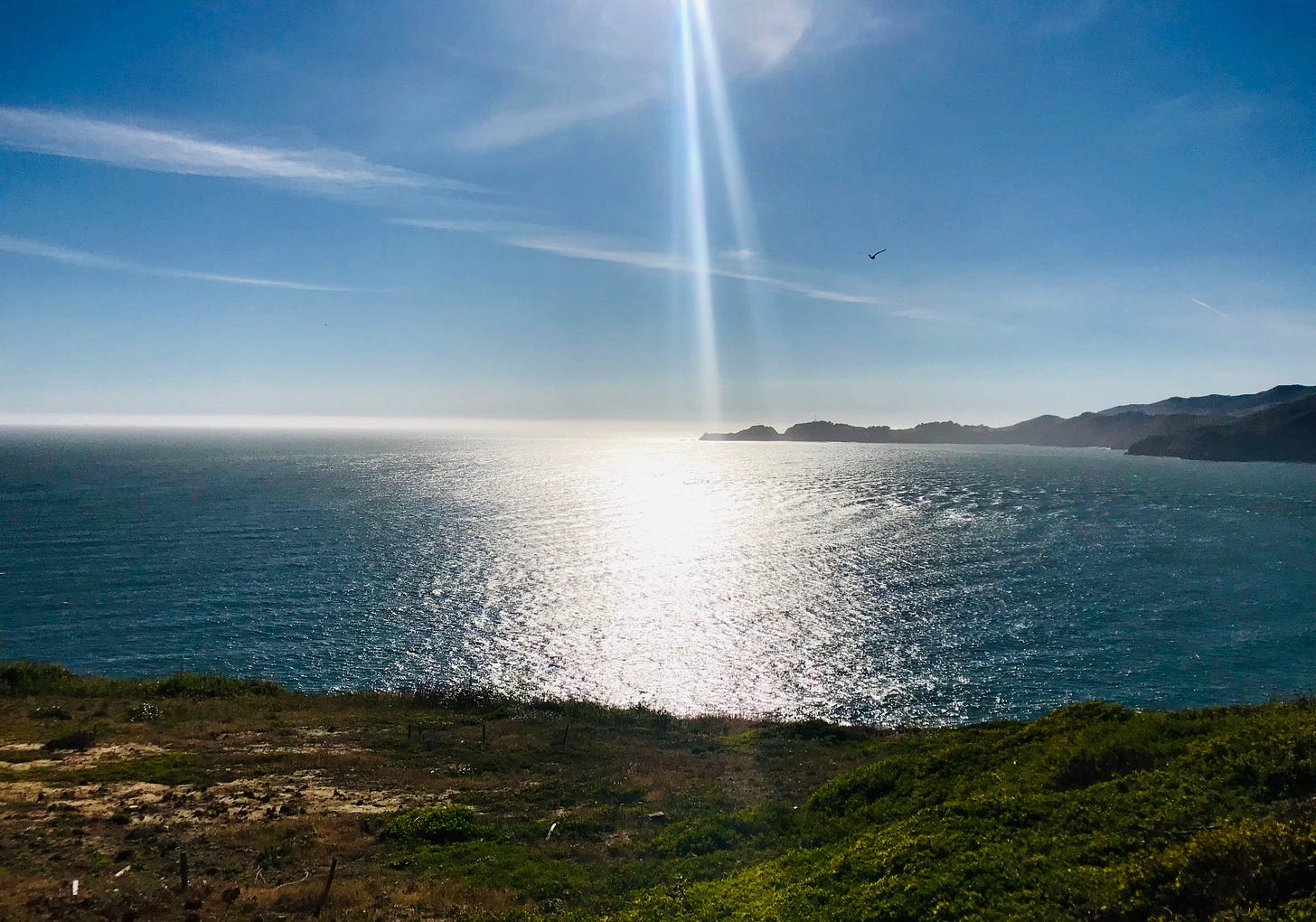 The protests against racial injustice and police brutality following George Floyd's killing mark a global moment. The world united in protests held in 750 towns and cities in all 50 US states and in 60 countries around the world.
The moment has inspired me, like many, to seek to more deeply understand systemic racism and my own privilege. It's clear to me that racial injustice is so deep and systemic that I can't carry on as usual. Part of it comes from seeing the injustice in videos of police brutality against Black people. Part of it is realizing that I've benefited extraordinarily from a system that's designed to keep people of color down. And part of it is recognizing that if I don't do something, I'm complicit with the injustice that the system perpetuates. That's not OK.
Similarly, my personal climate journey was sparked by a catalyzing event. I was aware of the climate issue, but it never made it to the top of my to-do list. I knew Al Gore made a documentary about climate change, but I didn't watch it. I heard about the Green New Deal in early 2019 from AOC, but I didn't read about it. Then Greta became a global phenomena in the Fall, and I watched bushfires rage through Australia. I saw all of these things happen, but I didn't dig in.
Then I got fired. I was 2 weeks into a new job at Mercury, the bank for startups, and they realized quickly that they wanted something else from the role. I thought joining the Andreessen-backed startup early was going to be a career-defining move, but it obviously didn't play out that way. I have no hard feelings, and I was in the fortunate position of being OK without a job for a few months. It was actually a blessing in disguise: it made me think carefully about what I wanted to do with my life. And that made me open to change.
That's when I finally started seeing the climate issue. I pulled on the thread. This is where the story picks up in Issue #1. I read The Uninhabitable Earth and met a community of people who were looking to activate around climate.
We each have our own story of how we got into climate. Many are like mine, catalyzed by a personal event, or from witnessing something that shocks you out of your routine or seeing someone act on a belief that you realize you've loosely held but never acted on.
The protests against police brutality and racial injustice have been transformative for me. I think of myself as someone who is conscientious about systemic racism, but I haven't deliberately manifested meaningful changes in my work and life that are aligned with my beliefs. It has made me want to read, listen, watch, learn, process, internalize and act.
This made me reflect on what worked for me in my climate inquiry: reaching out to a lot of people, having conversations with investors and founders, consuming stories, lessons and information from podcasts like MCJ, newsletters like Bill McKibben's The Climate Crisis, books like Eisenstein's Climate: A New Story, and films like Al Gore's An Inconvenient Truth (finally) and An Inconvenient Sequel.
I'm going down a similar path of inquiry with racial equity and justice. I'm grateful for the stories Black people in the tech community have shared (links below). I'm digging into resources on systemic racism and reaching out to communities to engage, learn and activate together.
The first thing I've uncovered is the tremendous amount of privilege that I have. My friend Parker shared the Unpacking the Knapsack exercise with me, and it helped me see how subtle and ingrained those privileges are. For example, I know exactly how to act and move through social situations ranging from tech meetups to The Battery. I can exercise at any time of day, in any clothes I want to, without worrying about what people think about me. I can tell teammates, servers, bankers, hiring managers, landlords, contractors and event hosts what I want, and I usually get it. I have easy access to the founders and investors I want to speak with. I have more to unpack and understand here.
On the action side, what has stuck with me the most is the call to "hire and wire": hire Black teammates and partners and invest in Black-led startups and VC firms. I like this as a goal because it requires doing the work to source Black candidates and investment opportunities. This is important work for founders and VCs to do. Yet it's just scratching the surface, which we might explore another time.
Kate Cohen says, "Hypocrisy in well-meaning people is just the lag time between belief and action." I want to close that gap for myself in racial justice as I have been with climate. I expect that it will motivate action in me in some way, as climate has over the last 9 months. I can't ignore it any more.
And of course, as I touched on in Issue #14, climate and racial equity are intricately interwoven. Mary Annaïse Heglar says, "If you can't see the connections, it's because you don't want to." We have to face the two issues together.
Join me in my climate and racial equity journey. We learn together. Below I share some organizations and resources that have been helpful to me. I invite you to connect with these organizations to further your own learning and actions.
---
Resources for Racial Equity in Tech and VC
Reading
Communities
Hiring
Consulting
Black-led VC Firms
🙏🏻 Thanks to Olivia Tai, Marilyn Waite, Matt Logan and Christina O'Conor for sharing resources.
---
Funding News
Lilium, makers of an electric vertical take-off and landing (VTOL) vehicle, added $35M from Scottish investor Baillie Gifford to a $240M round closed in March, bringing its total funds raised to over $375M and valuation to over $1B. Read more on TechCrunch.
Atom Power, makers of a solid-state circuit breaker that digitally controls current flow, raised a $17.8M Series B from Valor Equity Partners, Rockwell Automation, ABB Technology Ventures, and Atreides Management. Read more on VentureBeat.
Quaise, which makes millimeter wave drilling technology to access geothermal energy, raised a $6M Seed led by MIT's investment arm, The Engine, with Vinod Khosla and Collaborative Fund participating. Read more on AmericanInno.
Clean Crop Technologies, which uses a high voltage atmospheric cold plasma (HVACP) treatment on post-harvest crops to make food last longer, raised $3M Seed led by Prime Impact Fund with Factor[e] Ventures, Innova Memphis, Syndicate Fund and Alchemy Fund participating. Read more on AgFunder.
SimpleLab, makers of the MyTapScore water testing kit, raised an undisclosed amount from Craft Ventures, Spring Point Partners, and Mazarine Ventures. Read more.
💸 Invest with my climate-focused Jetstream Syndicate.
---
Trade Winds
The Climate Justice Reporting Guide highlights the main points of why the climate crisis is a racial equity and justice issue.
The National Black Environmental Justice Network (NBEJN), founded in 1999 and dormant since 2006, has relaunched to improve the lives of Black people in light of systemic racism that has denied environmental, economic, and racial justice.
Tesla shared their 2019 Impact Report, which Elon summarized in a few tweets with pics.
BlackRock published a Sustainable Investing report, which argues that "companies managed with a focus on sustainability should be better positioned versus their less sustainable peers to weather adverse conditions while still benefiting from positive market environments."
🍄 In a fun video Matt Newberg of HNGRY explores the 3rd wave of meatless protein: fungi! One of the mycoprotein startups featured, Meati, is a Congruent investment.
---
Thanks for reading! Special thanks to Parker and Becky for reading drafts. Photo credit Mojan.
Stay breezy,
Tommy