The Breeze - Issue #14
Climate justice, climate tech diversity, We Won't Wait recap
The Breeze is a free weekly email about climate tech investing.
---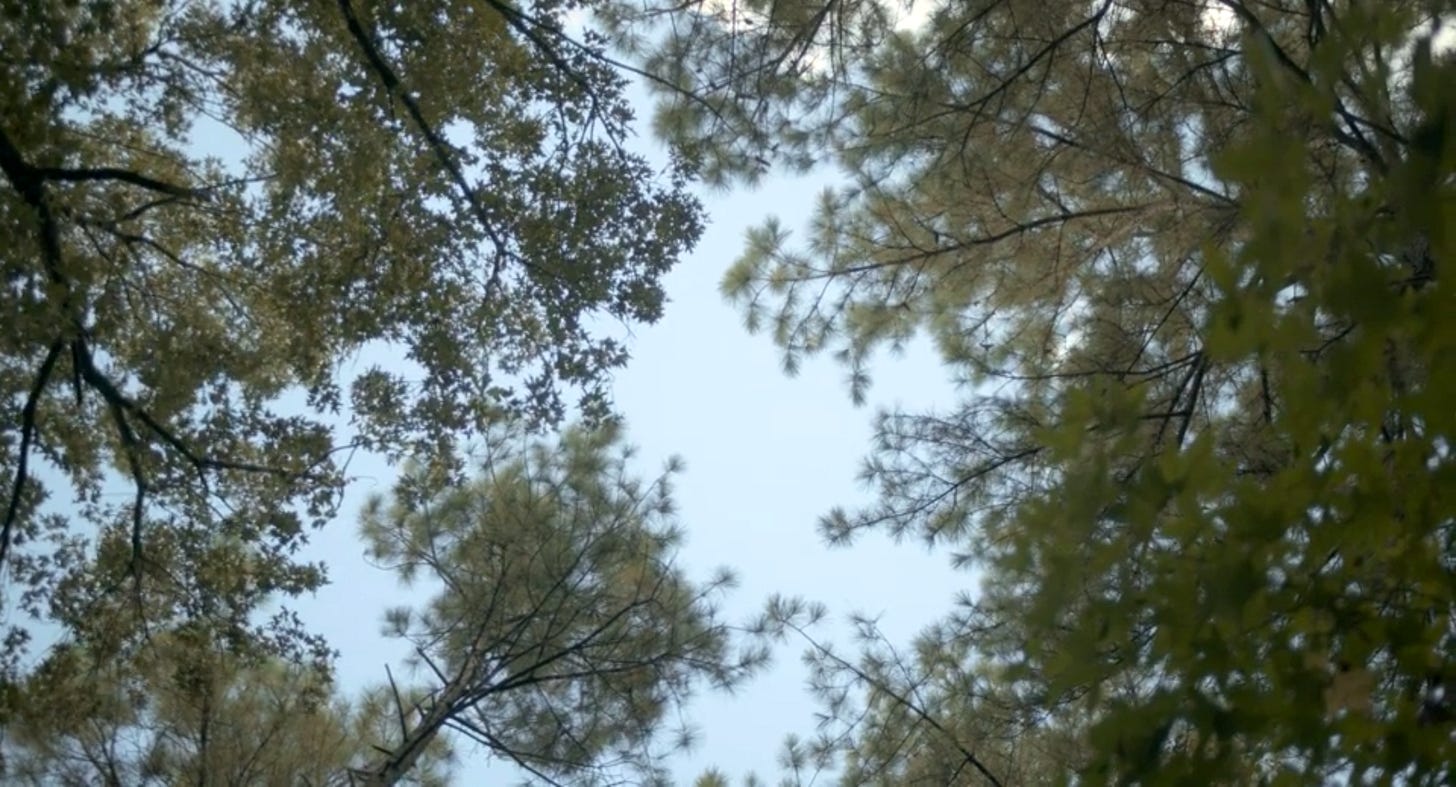 The header photo this week is a still from the film Just Mercy, starring Michael B. Jordan, Jamie Foxx and Brie Larson. It's the story of Bryan Stevenson, who founded Equal Justice Initiative in Alabama in 1989. It's free to stream this month on Amazon and YouTube.
I've been listening, learning and thinking about racial inequality this week. I'll use The Breeze to explore these issues, share my thoughts and invite conversation.
I recognize the privilege that I carry because I'm a white man. I don't worry about getting abused or shot by the police. I can move about my city and travel without being followed or harassed. I feel welcome in professional, societal and social situations. These are a few of the many, many privileges that I have.
This week has been emotionally very up and down for me. I'm grateful for the feelings as they are helping me think about changes I want to make in my life. I'm exploring what I can do as an individual and what Congruent Ventures can do to remove systematic bias and institutional racism. I would appreciate doing this exploration with you through dialogue together.
Many of us are drawn to climate work because it is also justice work. When I started to peel back the implications of the climate crisis, I realized how vastly unjust its causes and consequences are. I learned that the impact of climate change — extreme weather, pollution, displacement — disproportionately affects people of color and people who live in poorer countries. Sammy Roth highlights specific examples of environmental degradation and inequality in his latest piece.
Climate work and racial justice are intertwined: justice is justice.
Consequently, Latinx and Black Americans are significantly more concerned about climate change. Bill McKibben explains:
I find that lots of people are surprised to learn that, by overwhelming margins, the two groups of Americans who care most about climate change are Latinx Americans and African-Americans. But, of course, those communities tend to be disproportionately exposed to the effects of global warming: working jobs that keep you outdoors, or on the move, on an increasingly hot planet, and living in densely populated and polluted areas. (For many of the same reasons, these communities have proved disproportionately vulnerable to diseases such as the coronavirus.) One way of saying it is that money buys insulation, and white people, over all, have more of it.
Dr. Ayana Elizabeth Johnson shows that millions of people are ready to be activated:
Black people are significantly more concerned about climate change than white people (57 percent vs. 49 percent), and Latinx people are even more concerned (70 percent). To put that in perspective, it means that more than 23 million Black Americans already care deeply about the environment and could make a huge contribution to the massive amount of climate work that needs doing.
Climate tech is still early, emerging, and gaining momentum. There are certainly cleantech 1.0 veterans in the space, but a lot of the investment momentum — like Sequoia and Union Square Ventures flagging their interest — happened in the last 6 months.
As we're building the climate tech community, we should deliberately build in diversity. We need to include all voices in the formation of companies and products, development of markets, and deployment of capital into companies. Latinx and Black communities are already deeply interested in climate change. If they're not included, we'll miss a powerful force in the movement's potential. We'll perpetuate the systems of inequality that are prevalent in the tech industry. According to BLCK VC, just 1% of venture-funded tech startup founders are Black, and 80% of VC firms don't have a single Black investor.
There are some Black, Indigenous, and People of Color (BIPOC) leaders talking about the climate crisis in the media, but even fewer in climate tech. In my personal experience, climate tech founders and VCs are predominantly white men. Climate tech looks more like the tech industry itself.
This is our opportunity to address the systemic issues in the climate tech community. What are the most effective things that you've seen to achieve systemic change? Which individuals, teams or firms are doing great work? What ideas have you found to be compelling? I'd like to hear them and highlight them next week.
As a starting point, I've highlighted stories and suggestions from BLCK VC members in a recap below. I'm grateful for founders like Sanchali Pal of Joro who shared ways to heal, reflect, learn, and act in her latest newsletter. I'm also grateful for Steph Speirs of Solstice who shared 6 specific actions her startup is taking to dismantle injustice in the energy industry.
This has made me think about what I want to change. I recognize that the funding gap for Black founders starts at the earliest stages, which is where I like to invest. It's a place I can help. I also recognize that the networks and communities that I engage with are predominantly white, which I want to change. I am still exploring my own specific actions. My commitment to you is to share them here for transparency and accountability.
In Issue #8 I shared Eisenstein's idea that we have been conditioned to believe a Story of Separation in which we're at odds with each other and the planet. He presents "interbeing" as a new story of our deep connectedness:
Who I am depends on who you are. The world is part of me, just as I am part of it. What happens to the world is in some way happening to me. The state of cultural climate or political climate affects the condition of the geo-climate. When one thing changes, everything else must change too.
Moments like this help us realize that justice is justice, and life is life. May we step up, change our ways, create a new system, and live this new story.
---
Webinar Recap: We Won't Wait
Yesterday BLCK VC hosted We Won't Wait, an online event in which Black investors and founders shared their personal stories and suggestions for how the VC and tech community can improve. I encourage you to watch the video (48 mins):
Below I highlight some specific actions investors and founders can take. These are paraphrased from Elliott Robinson of Bessemer, Monique Woodard of Cake Ventures, Delane Parnell of PlayVS, and Brentt Baltimore of Greycroft.
For VCs:
Track diversity metrics, set goals, and state them publicly to hold yourself accountable to them. If you keep them internally, you will let them slide.

Address the issues within your firm that keep you from investing in Black founders. Make diversity institutional.

Not having any startups led by Black founders in your portfolio is a failure that you can't donate away. Black founders deserve funding not charity. Commit funds to invest in Black founders.

Clarify what your firm invests in and what it doesn't.

Provide a path for Black partners. Let them bring in a Black principal, associate or analyst.

The funding gap for Black founders starts on day 0. They have less access to friends and family networks. Black founders need access to investors at the earliest stages. Accept cold inbound emails from Black founders.

Hire a recruiter who hires Black and brown people into your portfolio.

Connect with BLCK VC for guidance on recruiting and mentoring Black and Brown investors into your organization.
For Founders:
Be intentional about hiring Black people.

Bring in diversity on independent board seats.

Work with VCs who have diversity in their partnership.
These messages echo a phrase that's spreading across Twitter: hire and wire. Hire Black people into your firm, and wire funds to Black founders.
---
Funding News
Climeworks, which captures CO2 from the air and stores it underground or sells it to corporations like Coca-Cola, raised $76M from undisclosed investors. Read more on Bloomberg.
Tembici, a Latin American e-bikes rental service, raised $47M Series B funding co-led by Valor Capital Group and Redpoint eventures with International Finance Corporation and Joá Investimentos participating. Read more on TechCrunch.
Superpedestrian, makers of durable and smart electric scooters, raised $15M from Edison Partners with existing investors Spark Capital and General Catalyst participating. Read more on Verge.
Propagate Ventures, which helps farmers diversify crops through agroforestry (using trees in farming), raised $1.5M Seed led by Neglected Climate Opportunities, an arm of Grantham Environmental Trust. Read more on AgFunder.
---
Trade Winds
Cash Flows: How Investors are Banking on the West's Water Scarcity is a collaborative reporting project that looks into how private investors are writing big checks into farm communities as a way to profit from climate change.
Dr. Ayana Elizabeth Johnson asks white people to become actively anti-racist so we can all work on climate change in I'm a black climate expert. Racism derails our efforts to save the planet.
Reggie James shares a compelling perspective in The Myth Of Blackness In Venture.
Kate Aronoff argues that funds should be directed from over-militarizing police departments into initiatives that make cities more resilient and livable in Defunding the Police Is Good Climate Policy.
Leading Black climate activists share thoughts on racism and climate change in NYT.
In a Stanford Daily Op-Ed, students shine light on the Stanford Faculty Senate's refusal to divest from fossil fuel companies. "They voted against divestment because they live in fear of their corporate sponsors pulling funding out from under them."
---
Thanks for reading! Special thanks to Parker and Becky for reading drafts.
Stay breezy,
Tommy