The Breeze is a free periodic email about climate tech investing.
---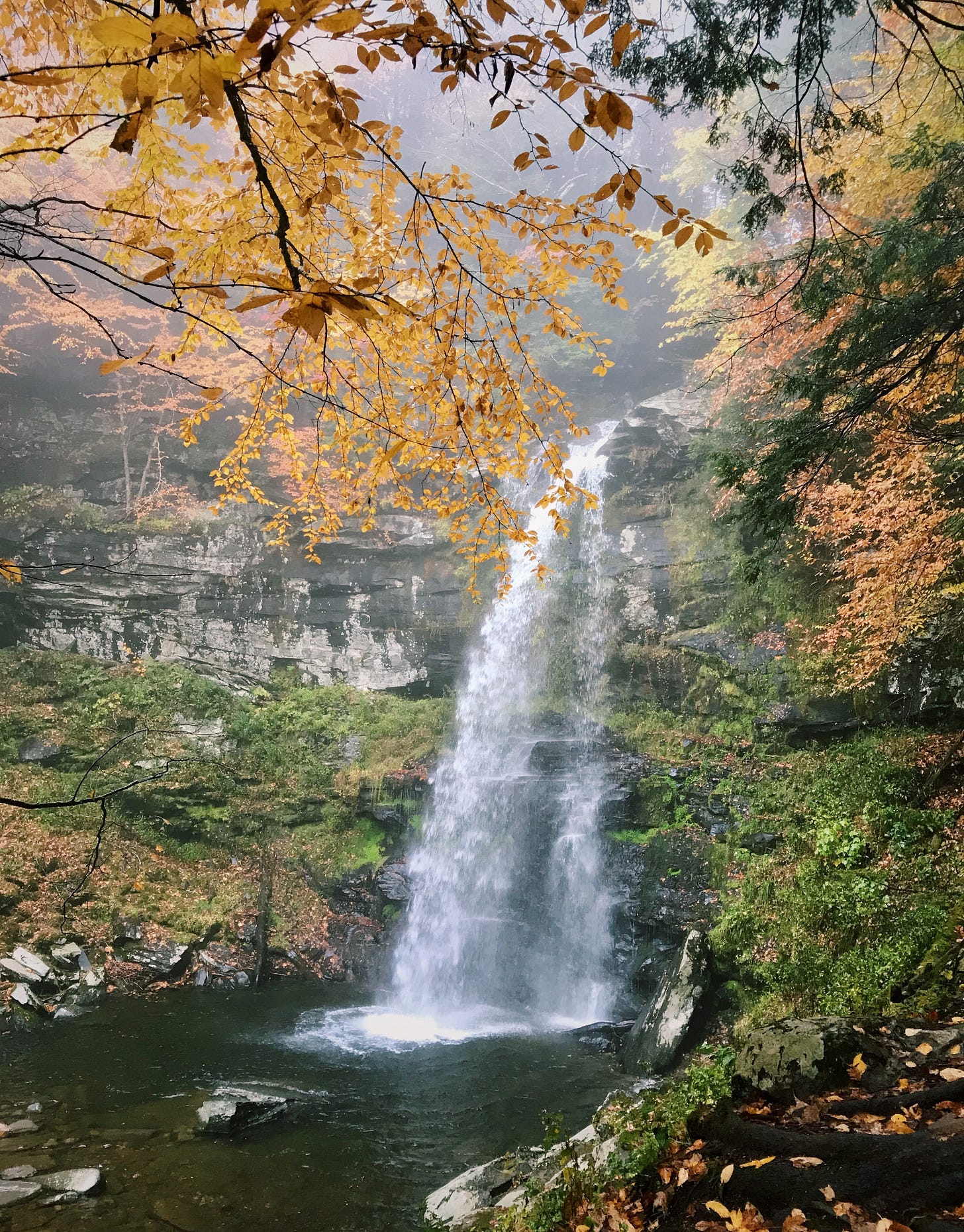 In August my wife Becky and I put in our 30-day notice on our apartment lease in San Francisco. We had become stir crazy after 6 months of shelter-in-place in our junior 1-bedroom apartment in NOPA. Though I loved the occasional social distance walk through the Panhandle or picnic in Alamo Square Park, it wasn't sustainable. We craved time in nature, unmasked and de-stressed. We needed a change. We bought our first car and made a plan to scope out the Pacific Northwest. We'd Airbnb-hop up the coast from Eugene to Portland to Seattle, staying two weeks at a time in the outskirts of each major metro. Maybe we'd even make it up to Vancouver, if they'd let us in.
Then the fires came. A wild night of rainless thunder and lightning ignited the largest fire season in California's modern history. The fires were tragic. Amid the widespread destruction, two of my friends lost their homes in the Santa Cruz mountains and in Calistoga.
As a California native, it's been tough to watch the state burn these past few years. My family has deep roots in the Bay Area. My great-great-grandfather's name is on the Golden Gate Bridge. His firm Eaton & Smith helped build the original Doyle Drive Approach. My grandfather built Leep Homes in Palo Alto, and my dad was born there. I grew up in Menlo Park, where my parents and sister still live. I ventured so far as San Francisco after Stanford in 2007. The Bay has always been my home.
The fires this season were a tipping point for me. Extreme weather anywhere sets off my climate change alarm — this time it was local and personal. Everything I've learned about climate for the last year points to things getting worse for California. I don't like getting too doomsday-y about climate, so I'm not going to belabor how bad the situation is. It might not be this year, and it might not be next year, but as time goes on California will get drier, hotter, and smokier. As Becky and I have been thinking about the next phase of our lives, it has dawned on us that it's probably not in California. And as we watched the California smoke float up to Oregon and Washington, we realized it's not in the PNW either.
There's a narrative in the climate community that I've noticed is becoming increasingly mainstream: that humans are a part of the natural world, not outside it. Our well-being is tied to the aliveness of the living world. To thrive we must nurture nature, not dominate and extract it. Charles Eisenstein calls it "an old new story": indigenous peoples have held this wisdom for centuries, yet Western society is just waking up to it as a new story now that the climate change writing is on the wall. Better late than never.
This old new story came to life for me through Boyd Varty, a South African tracker and storyteller who I've befriended. I discovered him on a podcast, met him in 2018, and continue to be enchanted by his lessons of living in connectedness with nature. I've wanted to experience a closer connection to nature too. I don't need to live in a tree or hunt my own meat. But I want to be surrounded by plant and animal life and subtly changing seasons, not strip malls and parking lots. I want to be able to walk into the woods in the morning and feel its aliveness.
Two recent Netflix documentaries capture this concept. In My Octopus Teacher, Craig Foster talks about his longing to be "inside of the natural world". Every day for a year, he free dives in the frigid waters off the coast of South Africa to visit an octopus in a kelp forest. He develops a friendship with the creature, which gives him a deeper appreciation for nature. "Day after day, I slowly started to get my energy back and realized that there was this whole new way of looking at this underwater forest. And I started to come alive again," he says. By immersing himself within nature, he feel its aliveness, and he comes alive too.
Sir David Attenborough echoes the sentiment in A Life on Our Planet, an auto biopic that serves as his witness statement of the changing planet. He says that we must recognize that we're "a part of, not apart" from nature. Attenborough goes further with a clear and specific call to action, which Semil Shah summed up: "Stop deforestation, restore wilderness, and increase & measure biodiversity." He knows what we must do from a lifetime of observing the inside, seeing the planet's changes.
As I've been learning about climate change and climate tech investing, I've craved a deeper connection to nature too. I feel more alive, healthy and happy when I am within it. My favorite parts of SF are strolling in the parks, cycling Mt Tam, and visiting Tahoe. I realized that I could make these daily experiences, not just weekend ambitions.
I also want to ground the seat of my climate inquiry closer to nature. We abstract away so many things in our lives behind screens and supply chains. I wanted to bond closer to that which I aim to protect. I expect that falling continuously in love with nature will be a deep source of inspiration and motivation to continue working on her behalf.
With these desires in mind, Becky and I set out to Woodstock, NY. My friend Gentry, who originally got me into climate, invited us to come check the place out. It was a bit longer of a drive than SF to Oregon.
It's quieter here. It's lush and full of natural life, as you can see in the waterfall pic above. There's history, culture, and community. We're going to see if we can last a winter in the Hudson Valley — a big if for this California boy. If we do, maybe we'll stay longer.
This journey is a chance for both of us to deepen our crafts. For me, working with climate tech startups and investing. For Becky, evolving her art practice. We're just a few weeks in now, and we're not certain where it will go. But it feels good, and we're fortunate to be able to upend our lives and try it.
---
Trade Winds
Dr. Ayana Elizabeth Johnson has released an anthology of essays from leading climate writers. I'm looking forward to digging into this. Check it out here.
Congruent Ventures is hiring an Associate to join their investment team. It's an awesome opportunity for someone looking to get into climate tech investing. We'd get to work together :)
Congruent also recently completed their 3-part Climate Returns interview series by speaking with Nick Grossman of Union Square Ventures. Watch it here. Previous episodes with Sarah Tavel of Benchmark and Aaron Jacobsen of NEA are available here.
I realized yesterday that The Breeze Issue #21 was sitting in my outbox folder since mid-August. I published it directly to the site here.
---
Narrative Design for Fundraising
I currently have 1 open slot to consult for a climate tech startup that needs help with their fundraising narrative and deck. I've helped dozens of startups and VCs fundraise as a narrative design consultant over the last 3 years. Now I focus on climate tech startups to move more funding into the category.
I work with CEOs to design a compelling company a narrative, which we incorporate into a polished fundraising deck. If you're a climate tech startup CEO raising Seed, Series A or B, or a VC with climate tech startups in your portfolio, reply to this email for more info.
---
Invest with Jetstream
Join me in investing in climate tech startups through my Jetstream Syndicate. We're a group of over 250 angel investors who are supporting early-stage climate tech founders. I share startups that I've evaluated and believe are great investment opportunities, and you decide if you'd like to invest or not. It's free to join, and you can invest anywhere from $1,000 to $100,000. We've invested in startups like SINAI Technologies, Pachama, Windborne Systems, MilkRun and most recently David Energy. 💸
---
Thanks for reading! Special thanks to Becky for reading drafts.
Stay breezy,
Tommy