The Breeze - Issue #17
Remembering Adrian Albert
The Breeze is a free weekly email about climate tech investing.
---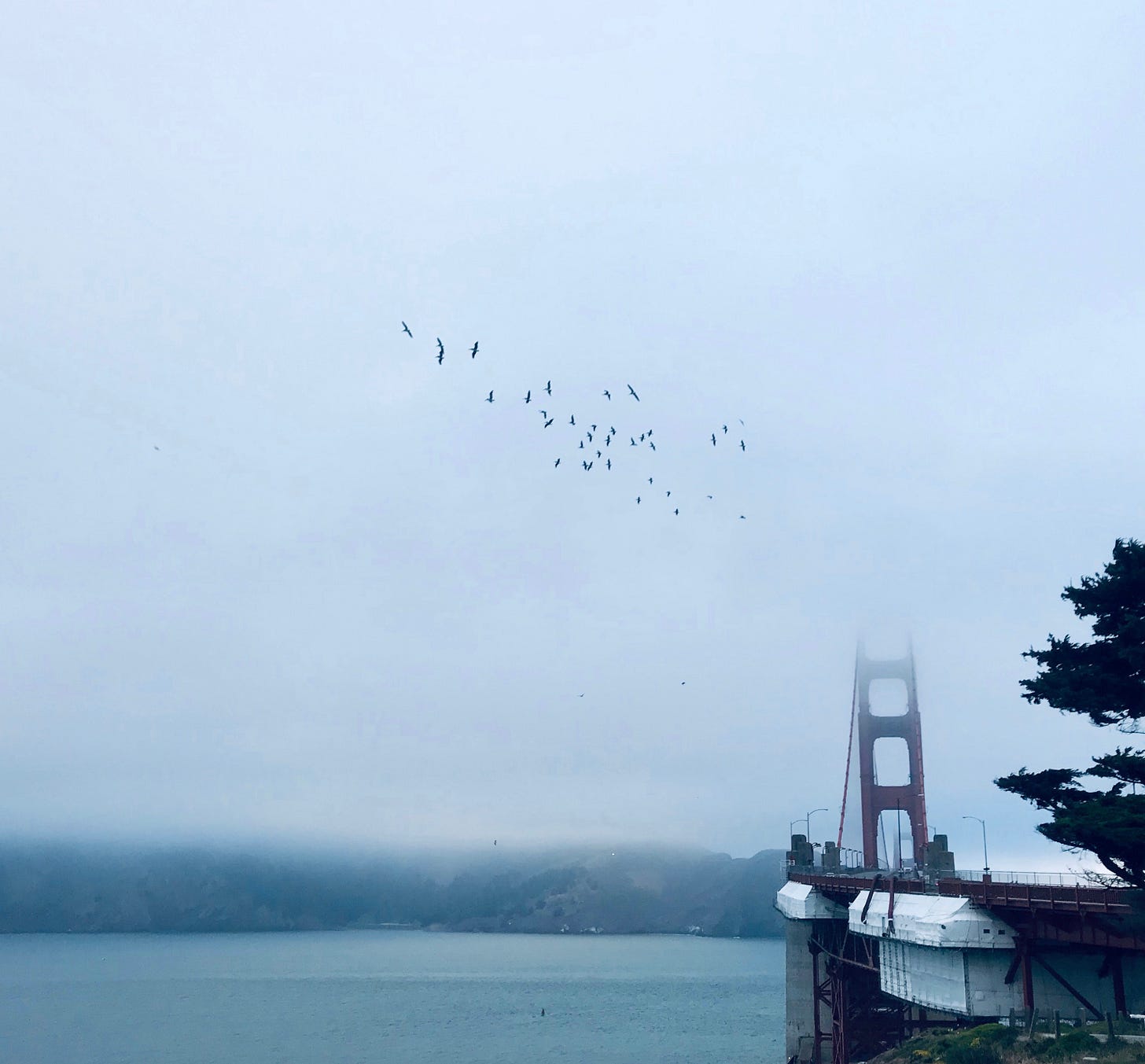 I was heartbroken to learn that climate tech entrepreneur Adrian Albert died tragically a few weeks ago. He was hit by a truck when cycling in Sonoma County. Adrian was a brilliant scientist who founded Terrafuse, a startup that uses AI to reduce the risk of extreme weather events, such as predicting where forest fires are most likely to occur.
I met Adrian in December 2019 when he presented Terrafuse at an energy event in SF. Terrafuse was one of the first startups I heard about that was using AI to address the climate crisis, which left an impression on me. Most startups I knew about had a hardware component, like the solutions popularized in Project Drawdown. As my background has been in software investing, and I was early in my climate journey, the talk gave me confidence that I could find a place as a climate tech investor with a software bias.
I spoke with Adrian after his talk, and we got back in touch when he was fundraising in March. We talked through his fundraising strategy, and I featured a Terrafuse job opening in The Breeze.
The news hit me hard when I heard it last week. Adrian had inspired me, even in just 2 interactions. It was a reminder that we can make a difference in each moment. Life is fragile and short, and we must be good to each other.
There's a GoFundMe for Adrian to help his family cover the costs of funeral services and transporting his body back to Romania. It's nice to see that the community has come together with 400 donors helping. We're only $500 shy of the $3900 goal, so please check it out.
Paul Straub, an investor who knew Adrian well, and I are organizing a bike ride in honor of Adrian this Saturday (tomorrow) morning in the North Bay. You're invited to join us. We'll meet at 8am at the Golden Gate Bridge or 9am at Menke Park in Corte Madera (north side of Camino Alto) to ride around Paradise Loop together. Email me for details.
John Taggart, cofounder of Weave Grid, shared a beautiful tribute below. Paul and I also wrote about Adrian in tweetstorms linked below. I invite you to read them as a way of celebrating and remembering Adrian Albert. We'll miss him.
---
Trade Winds
Amazon revealed The Climate Pledge Fund, a $2B climate tech fund. It's a step in the right direction for a company that's critiqued for its massive carbon footprint. Read more in WSJ (paywall) or The Verge.
Deloitte reports that "shales peaked without making money" for the industry in aggregate. COVID-19 worsens demand for shale as telecommuting becomes the norm and returns from renewable energy projects are on par with oil and gas investments, among other reasons. The implication is that there will be significant asset impairments and write-offs, like BP's $17.5B write-off. This might further accelerate the energy transition to renewables. Read more in U.S. Shale Has Lost $300 Billion In 15 Years.
Mark Tercek, former head of The Nature Conservancy (TNC), discusses how businesses can participate in natural carbon removal, the only "readily scalable, cost-effective carbon removal solution". He expects demand for nature-based offsets to soar in this decade, which provides an opportunity for some corporations to buy and preserve land to generate purchasable offsets. TNC bought 250k acres across Kentucky, Tennessee and Virginia for conservation. Buying land to originate offsets is a complicated process; there's an opportunity to make it easier. I expect most companies will seek to buy offsets from the new crop of tech-enabled trusted marketplaces.
Impossible Foods launches a new breakfast sausage sandwich at Starbucks. Yum?
---
Funding News
Amazon acquired Zoox, an autonomous taxi startup, for over $1B. Read more on BI.
Indigo Ag, developer of crop sustainability and selling solutions that include, raised $300M Series F, from Riverstone Holdings and earlier investors Flagship Pioneering and Alaska Permanent Fund. Indigo Ag is the world's most highly valued agtech startup with a $3.5B valuation. Read more on Axios.
QuantumScape, makers of a solid-stage battery pack for vehicles, raised an additional $200M from Volkswagen, who previously invested $100M. Read more and h/t Matt Eggers.
Quidnet Energy, which pumps water under pressure into subsurface geological reservoirs to store energy, raised $10M Series B from existing investors Breakthrough Energy Ventures and Evok Innovations with new investors Trafigura and The Jeremy and Hannelore Grantham Environmental Trust. Read more on Crunchbase News.
Soil Carbon Co, which uses microbial fungi and bacteria to sequester CO2 and improve soil fertility, raised A$10M ($6.9M) Seed led by Horizons Ventures with Grok Ventures with participation from Lowercarbon, the family office of Atlassian cofounder Mike Cannon-Brookes and the Australian government's Clean Energy Finance Corporation. Read more in Financial Review.
Satelytics, maker of geospatial analytics software to identify problems like methane emissions and others for oil and gas, power, pipeline, rail, mining and water, raised $5M from BP. Read more.
Energicity, a developer and operator of microgrid utilities for offgrid communities in West Africa, raised $3.3M Seed from Ecosystem Integrity Fund. Read more on TechCrunch.
Upcycle & Co, makers of a sustainable natural fertilizer, raised $825k Seed from Tech Coast Angels. Read more on AgFunder.
💸 Invest with my climate-focused Jetstream Syndicate.
---
Thanks for reading! Special thanks to Parker and Becky for reading drafts. Photo by Mojan.
Stay breezy,
Tommy