The Breeze - Issue #13
Bangladesh, This Is Climate Tech recap, compounding climate risks
The Breeze is a free weekly email about climate tech investing.
---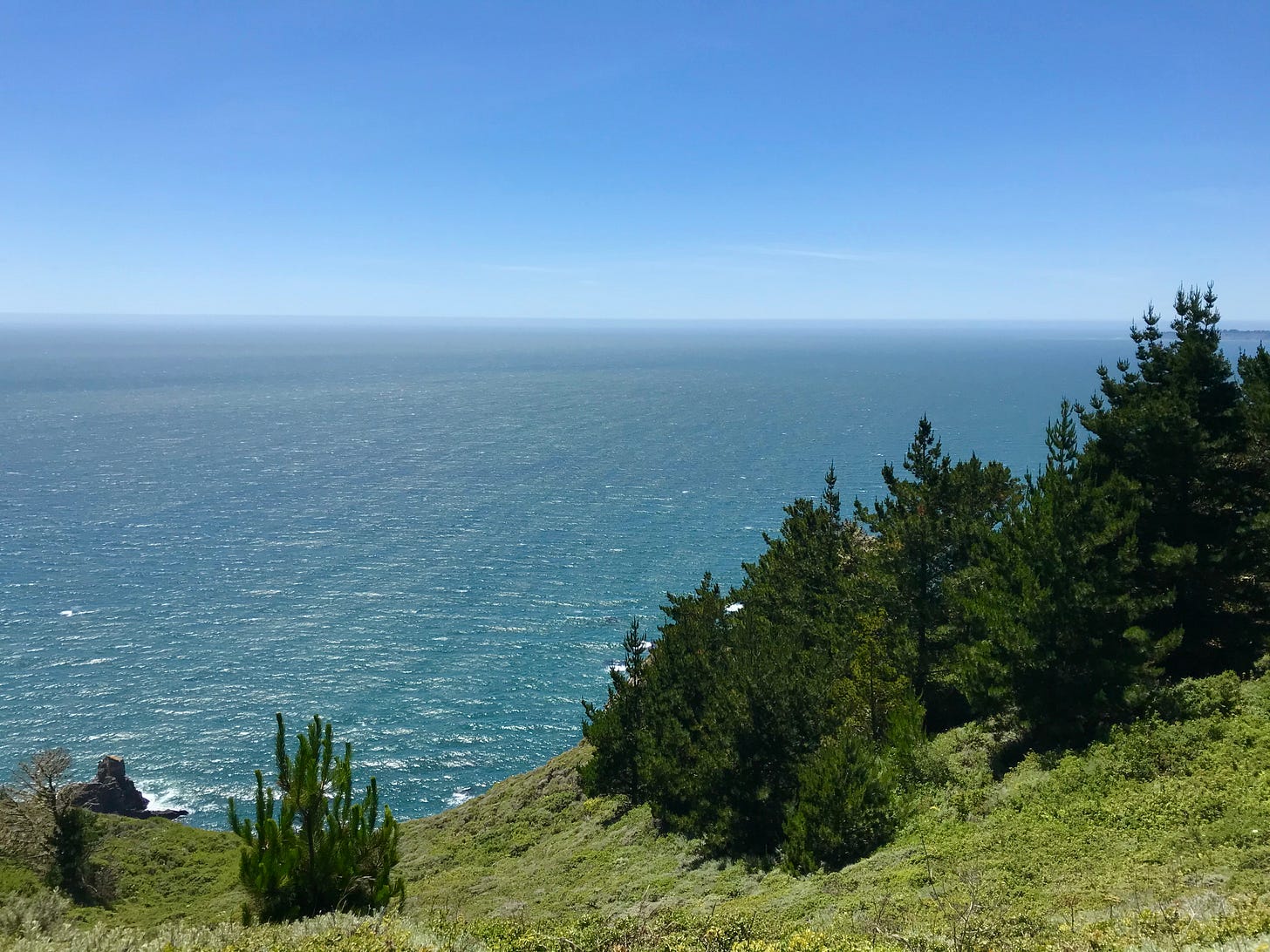 I like to keep these emails positive and upbeat. I prefer to highlight trends and initiatives that are going well, so we can learn from what's working rather than harp on what's wrong.
But this week the scale of the climate crisis got to me. The numbers are overwhelming. Reading about the situation in Bangladesh helped me reconnect with the urgency of the crisis.
Bangladesh is the size of New York. With 164 million inhabitants, it's home to the equivalent of half the population of the United States. It's one of the poorest countries in the world. Its geography makes it extremely vulnerable to rising sea levels. Robert Glennon explains in a 2017 piece in Scientific America:
Bangladesh sits at the head of the Bay of Bengal, astride the largest river delta on Earth, formed by the junction of the Brahmaputra, Ganges, and Meghna rivers. Nearly one-quarter of Bangladesh is less than seven feet above sea level; two-thirds of the country is less than 15 feet above sea level. Most Bangladeshis live along coastal areas where alluvial delta soils provide some of the best farmland in the country.
A 3-foot rise in sea level would displace more than 30 million people. It's unfathomable. And sadly it's already here. Annual displacement is now the norm:
Climate change in Bangladesh has started what may become the largest mass migration in human history. In recent years, riverbank erosion has annually displaced between 50,000 and 200,000 people. The population of what the Bangladesh government calls "immediately threatened" islands, called "chars," exceeds four million.
The tragedy is that Bangladesh will be hit hard by climate change, yet it contributes only 0.3% of global emissions.
Despite these challenges, I do have some hope in progress we're making with technology and policy.
In yesterday's This is Climate Tech webinar, Nancy Pfund of DBL Partners said that there's a tech leapfrog opportunity to bring clean, renewable energy into developing countries (read more in the next section).
Just as many developing countries skipped landlines and went straight to cell phones, they could bypass dirty energy production and go straight to utility-scale or distributed solar and storage. They could build microgrids from the start to increase local energy resilience. They could adapt agricultural innovations for crop protection and higher yields.
In the webinar, Andrew Beebe of Obvious Ventures said that Covid is a warm-up of global collaboration in tackling systemic challenges together. Climate change is going to be the big show. With Covid we're seeing scientists around the world race to create a vaccine. This is the global focus we need to solve climate change problems.
We'll need more global collaboration, not closed borders and accusations. We can't just export innovation from the US, Europe or China to the developing world; we'll have to work collaboratively with locals to address their specific needs, which are different than ours. We'll need to work with Bangladeshis to determine what their most pressing needs are and collaborate with them to design solutions.
Though nothing is guaranteed, the left appears to be gaining consensus around a climate platform. We need to take climate change seriously in the US and rejoin other leading countries in coordinated initiatives. To make this happen, we need to vote to win the Presidency and Congress.
It's tough to think of the plight of people who are extremely vulnerable to climate change all over the world. But with technological progress and bold policy, I'm hopeful that we'll spare millions from suffering.
---
Webinar Recap: This Is Climate Tech
Yesterday Heather Clancy of GreenBiz discussed climate tech investing with Nancy Pfund of DBL Partners, Andrew Chung of 1955 Capital and Andrew Beebe of Obvious Ventures.
Here were my paraphrased take-aways from each investor:
Nancy Pfund
Climate tech investors and entrepreneurs today have high levels of focus, commitment and knowledge. In contrast, Cleantech 1.0 attracted a lot of "tourist" investors and entrepreneurs seeking refuge from the dot-com bust. Corporate VCs are in it for real this time too. They know they need to adjust their business models and invest for the next decade.

Climate change is a pre-existing condition. It makes us more vulnerable to exogenous shocks like epidemics. Covid shines a looking glass: we're confronted with how fragile we are. This creates urgency. We have an opportunity to adapt to this fragile world.

Green stimulus at federal and state level are great, but just as important are the little known laws and regulations in cities. There are 50 cities now passing natural gas bans. It's a huge boost to companies that are in the electrification of everything. These grassroots movements can be even better than grandiose carbon neutrality pledges.

No amount of Teslas on the road will prevent the negative effects of climate change in developing regions of the world. We need to help them skip to go straight to solar and storage. We can't survive as a planet without addressing where all the population growth is in next 20-30 years.

We're seeing so many women and POC coming into our field. That is so important. No matter how broadly we're thinking, we are creatures of our own upbringing and education and cohort. What will help with solid impact and bringing this into mainstream is getting people around the table who are different than us.
Andrew Chung
A similarity with Cleantech 1.0 is that markets in this area have always been massive. The opportunities in energy, food and ag are huge.

Governments, individuals and enterprises now realize that we're vulnerable to significant impacts on the environment, our health and food supply. Covid reminds us that if we don't invest in these technologies, the future is at risk.

A lot of corporations' market caps have slid by 15%. They have to rethink how they supply goods and services to customers. The reuse of products and efficiency comes to the top of the list. For example, there's an entrepreneur making wood composite much strong. Corporations will consider using that to improve their margins, last longer, and be cheaper over time.

With Covid, a lot of strategic corporate investors are constrained in their ability to do pilots with startups because they're just trying to survive. It forces entrepreneurs to get creative to illustrate a need for their product: How could your product help a strategic investor unlock a customer base that they previously couldn't? How could it enable product development that the corporation can't do themselves right now?

It's important for entrepreneurs to think globally. Where else in the world is their tech addressing a survival driven demand? There are other governments and corporations around the world putting capital to work for that.

Technologies that we're looking for need to be highly differentiated. The first wave of cleantech companies showed that in order to thread the needle of bringing together a great company with corporates and funding, you need to be markedly different. Corporates believe their own products are better than startups. You need to have a widget or product they haven't seen before, or they can't build themselves.
Andrew Beebe
Today there's a second generation of investors and founders that's different than Cleantech 1.0. This generation is coming out of Tesla, Solar City, Nest, parts of Google, etc. For example, many people who work at electric bus company ProTerra came from Tesla. You get a next level of intelligence and acumen, and learning from mistakes.

There's been a societal shift as well. There's an urgency we've never seen before. People aren't interested in yet another social media company unless it has a measurable, tangible and predictable outcome. We see it with young entrepreneurs, but also with second time entrepreneurs who are interested in showing a profit but doing it because of the purpose.

Covid is a warm-up of global collaboration in tackling systemic challenges together. Climate change is going to be the big show. Hopefully we learn that by coordinating together we can tackle things beyond borders.

There's a particular opportunity around anti-fragile supply chains. Apeel is a great example of that. There are all sorts of problem with just-in-time supply chains. If it doesn't make it just in time, a lot of things break.

My personal niche passion is aquaculture. It's not big in the US, but huge in China. There's a lot of upside in making it clean and scalable.
---
Funding News
Apeel Sciences, creators of a plant-based preservative coating that makes produce stay fresh longer, raised a $250M Series D led by Singapore's GIC with Viking Global Investors, Upfront Ventures, Tao Capital Partners and Rock Creek Group participating. Celebrities Oprah Winfrey and Katy Perry also invested. Read more on TechCrunch.
Dishcraft Robotics, a "cloud dishwashing" service for corporate kitchens and restaurants, raised $20M Series B led by Grit Ventures with First Round Capital, Baseline Ventures, Fuel Capital and Lemnos participating. Read more on TechCrunch.
BeeHero, a precision pollination service, raised a $4M Seed from Rabo Food & Agri Innovation Fund, UpWest, iAngels, Plug-N-Play, and J Ventures. Read more on TechCrunch.
Rise Gardens, makers of an indoor hydroponic gardening system, raised a $2.6M Seed led by True Ventures. Read more on TechCrunch.
Greyparrot, which scales recycling operations with computer vision AI, raised £1.8M ($2.2M) Seed led by Speedinvest. Read more on TechCrunch.
---
Trade Winds
The back-to-back-to-back shocks of extreme weather, a global pandemic and crashing economies are stretching people to their limits. Read more in NYT's What a Week's Disasters Tell Us About Climate and the Pandemic.
The IEA revised its estimates to a deeper overall drop in energy investing this year, with a 10% drop in renewables and a 50% drop in shale oil and gas investments.
Climate hazards and Covid are compound risks that are exacerbating economic crises and socioeconomic disparities. Read more in Nature.
Heather Clancy of GreenBiz got the details on Stripe's $1M funding into its first 4 carbon sequestration projects.
A new climate tech VC firm is quietly looking for a part-time analyst to help raise a new fund. View the job opening.
---
Thanks for reading! Special thanks to Parker and Becky for reading drafts.
Stay breezy,
Tommy