The Breeze - Issue #12
Listening Tour Lessons, Consulting with Congruent Ventures, Stanford Sustainability School, MCJ Membership, The End of Meat
The Breeze is a free weekly email about climate tech investing.
---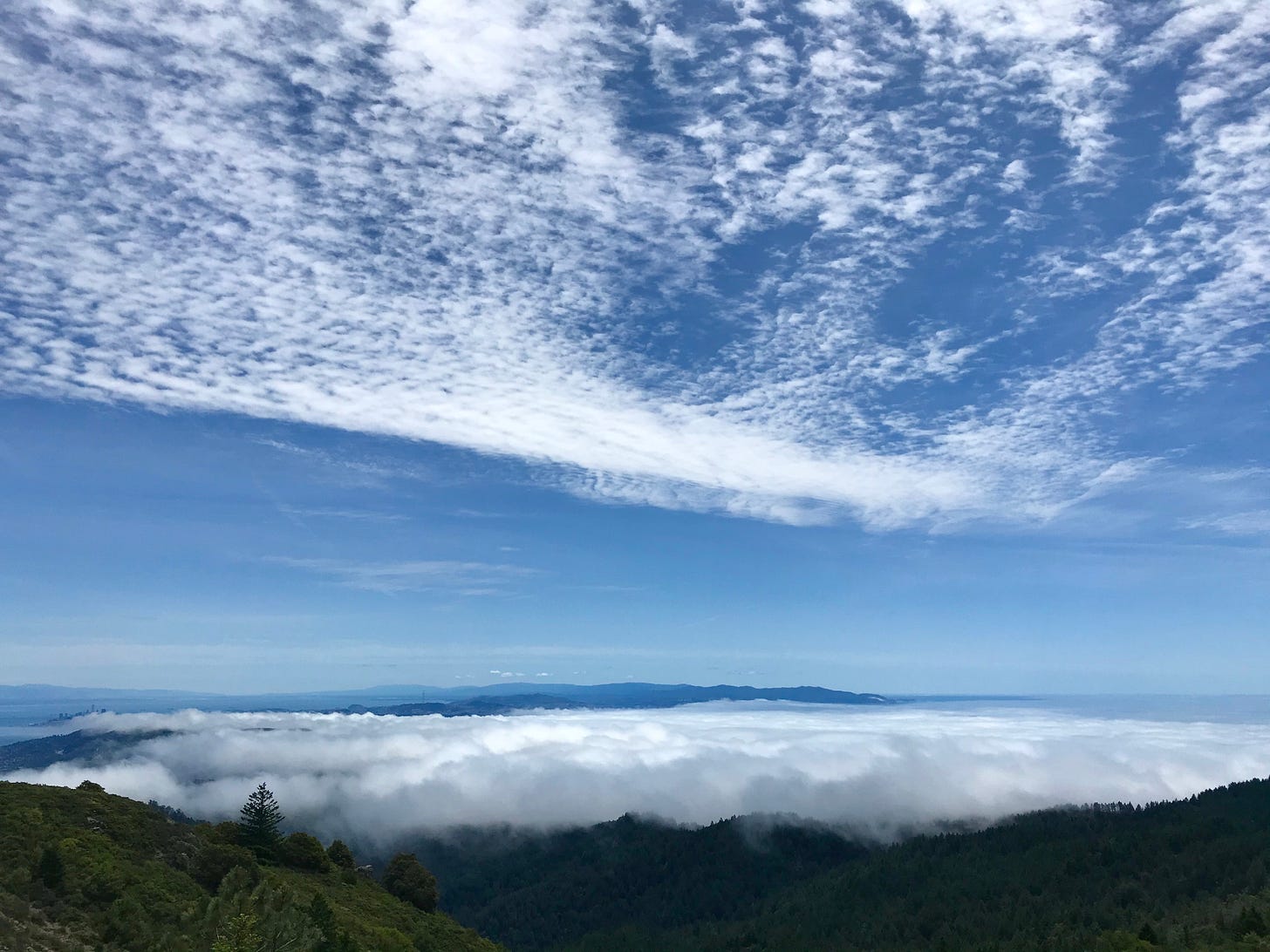 This year my M.O. has been to learn about climate tech startups and help them get funded. I've been especially interested in connecting them with brand name VC firms for funding. As more top funds invest in climate tech, the category becomes a bigger part of the mainstream tech conversation, funding into climate tech increases, and the virtuous cycle continues. ♻️
We had some name brand wins earlier this year. Sequoia announced that they're actively investing in climate tech. Union Square Ventures led an investment into Leap Energy. Though tech funding overall has slowed due to COVID-19, I'm still seeing climate deals getting done.
At the beginning of my climate journey someone said that there are a lot of organizations out there working on climate problems. To make an impact, one shouldn't necessarily reinvent the wheel. That resonated with me, so I went on a listening tour to get to know the venture firms focused on climate tech.
Here are my take-aways from speaking with 30-40 investors over a few months:
Climate tech includes a variety of industries — energy, agriculture, transportation, etc — that are themselves massive. Energy for example includes solar, wind, geothermal, other renewables, battery storage, electric vehicles, the grid… I could go on. Like most investors with a generalist background, I recognize that I have a lot to learn about these industries to get smart about investing in them.

The climate crisis is a problem in the physical world. We can't solve it with software alone. To date I've focused on software investing. To grow as a climate tech investor, I want to get comfortable with investing in hardware. There's biology and chemistry too, but I'll take it one step at a time. 🙂

Traditional venture funds are eager to learn more about climate tech. I liked sharing what I was learning and serving as a gateway to climate tech deals for these firms.

There are already really smart people investing in early-stage climate tech. I featured them in Issue #2. I realized that the fastest way for me to learn, grow and help move the industry forward would be to align with a great team that's already in motion.

Writing checks is the glamorized side of investing. There are many unseen parts of the job, such as fundraising from LPs, helping portfolio companies with fundraising and hiring, nurturing one's network, and generating firm awareness. I've worn many hands across VC firms, and though I like making investments (as I do with Jetstream), I love the strategic work of firm-building too.
With these insights I became interested in aligning with a top climate tech fund.
I'm happy to share that this week I started consulting with Congruent Ventures. I'll be working with the team on community, portfolio and investing initiatives for the next few months.
Congruent is an early-stage venture fund focused on climate, clean energy and sustainability. Their goal is to prove that it's possible to invest in technology that improves the planet and make venture-style returns. They're currently investing out of their second fund.
I'm excited to learn from the team — Abe, Josh, Christina and Tina — an all-star collection of climate lovers and investors. Fun fact: Saloni, their Venture Partner, recently took a leave to join the Biden campaign as CFO.
I'm especially excited that the firm is aligned in bridging the gap between climate tech startups and traditional venture funds. Congruent invested in Leap Energy before USV and AMP Robotics before Sequoia. They're making early bets in climate tech startups and helping them get into mainstream VC, which will unlock more funding for all startups in the space. See their portfolio for more.
My hope with Congruent is that together we'll be even more effective at elevating climate tech investing in the mainstream tech conversation.
I'll continue writing The Breeze. I'm excited to share some of the Congruent work I'm doing with you here in the coming weeks!
---
Funding News
Aspiration, a challenger bank focused on sustainability and conscious consumerism, raised $135M Series C led by Alpha Edison with UBS O'Connor Capital Solutions, DNS Capital, Radicle Impact, Social Impact Capital and others. Read more on TechCrunch.
Imperfect Foods, a grocery delivery service of imperfect produce, raised $72M Series C led by Insight Partners with Norwest Venture Partners and others. Read more.
Sound Agriculture, maker of a plant breeding product, raised $22M Series C funding led by S2G Ventures with previous investors Cultivian Sandbox, Fall Line Capital, Cavallo Ventures and Syngenta Ventures participating. Read more on AgFunderNews.
NextProtein, a Paris-based producer of insect-based protein for animal feed stocks, raised a €10.2M ($11.2M) Series A led by Blue Oceans Partners with Telos Impact and RAISE Impact participating.
Apollo Agriculture, a Nairobi-based maker of a financial and data mobile products for smallholder farmers, raised a $6M Series A led by Anthemis. Read more on TechCrunch.
MicroGen Biotech, an Ireland-based agtech startup reducing heavy metals in food and improving soil health, raised a $3.8M Series A led by Fulcrum Global Capital with The Yield Lab Europe participating. Read more.
Tomato Jos, a Nigeria-based producer of tomato paste working on fixing the country's tomato waste problem, raised a €3.9M ($4.3M) Series A led by Alitheia Capital with Acumen Capital Partners and VestedWorld participating. Read more on Quartz.
Closed Loop Partners, a sustainability-focused venture fund, is raising up to $50M for its second fund. Read more in the SEC filing.
---
Trade Winds
Stanford President Marc Tessier-Lavigne announced a new school focused on climate and sustainability. It is proposed to include an accelerator in partnership with government, industry and NGOs to co-develop scalable solutions. 🌲
My Climate Journey (MCJ), an online climate community with podcasts, an active Slack, and online events, launched memberships. I'm a member — join me!
Author Jonathan Safran Foer's NYT Op-Ed The End of Meat Is Here raises the question, "Is meat essential?" Spoiler alert: No.
Albert Wenger of Union Square Ventures wrote about reassessing our consumption habits, breaking society's "job loop", and fixing our reliance on markets, which are failing to allocate for crucial needs like human attention and the climate crisis. Read COVID19: Resetting Our Priorities.
Third Derivate is a new remote climate tech accelerator from Rocky Mountain Institute and New Energy Nexus. Early stage climate tech startups from all over the world may apply now for the first cohort. (h/t Elaine Hsieh)
Yale CBEY is hosting Investing in Nascent Climate Technologies, an online panel on May 27th with climate tech investors Jigar Shah (Generate Capital), Priscilla Tyler (True Ventures), Jake Harris (DBL Partners) and Johanna Wolfson (Prime Impact Fund). Register here.
Nithin Kamath, Founder & CEO of Indian tech company Zerodha, created new non-profit Rainmatter Land Development to buy land for preservation and sustainable forestry. (h/t Sumon Sadhu)
---
Thanks for reading! Special thanks to Parker and Becky for reading drafts.
Stay breezy,
Tommy